Nov 5, 2018 03:50 PM Central
Hello oilers!


With this rainy Monday, I hope you are diffusing something warm and cheerful like Citrus Fresh + Thieves and filling your home with happy as the season changes. Even with the Santa hats and Christmas greenery appearing in stores, we still have this season of gratitude and thankfulness as we prepare for family gatherings later in the month. Diffusing oils can support your emotions, stress levels, and even motivate you to get all those important things done on your list during this busy time of year. Have you tried the Christmas Spirit oil blend yet? It's an inexpensive blend of orange, spruce, and cinnamon and is everyone's favorite to drop in the diffuser during "sweater weather."
Essential Oils Q & A class tonight, Monday November 5th!

I'll be at Warrenton Panera at 6:45pm tonight sharing about oils with my oily sister Marlene Gardner, who is a middle school nurse. Come and ask all your questions and if you're new to oils, I'd love to give you one of my favorite mini-reference guides for you to read more at home. You can RSVP on the Facebook Event page here:
https://www.facebook.com/events/804306229900787/
Want to earn some extra holiday shopping cash or earn some free Young Living products for yourself or to give as gifts? Ask me about hosting an essential oils bingo night for you and your friends!
November Promos!
Did you know that in November, Young Living offers some of the best values of the year on their products? Right now if you max out the promos, you can score $367 retail value in FREE products, and if you already earn ER points on your monthly order, you can do the math and see that YL is overwhelmingly paying you back most of what you spend on this order! Later this month, I'll be sure to alert you about Young Living's Black Friday weekend deals, which are always outstanding!
For the November promos, it's not my usual to start off talking about the 400pv level, but this month it's unique. At the 400pv promo level, not only do you get all the other promos, but this month you also get an exclusive blend only available for these promos that is valued at over $170 retail for that one bottle! It's a blend called Higher Unity (contains Sacred Sandalwood, Lime, Sacred Frankincense, Spearmint, Northern Lights Black Spruce, Lemon, Jasmine, and Rose) created for the purpose of keeping the peace in gatherings of people (think holiday family gatherings, election month, and brainstorming work sessions on the job). It has a floral, sweet, and uplifting aroma, with some woodsy notes. I ordered mine on the first of the month and can't wait until it arrives! It's the cherry on top of my order this month. Follow along in the Bee Oiled Collective Oily Classroom as I teach you how to use all of those free promo oils over the next few days.
Young Living Holiday Catalog!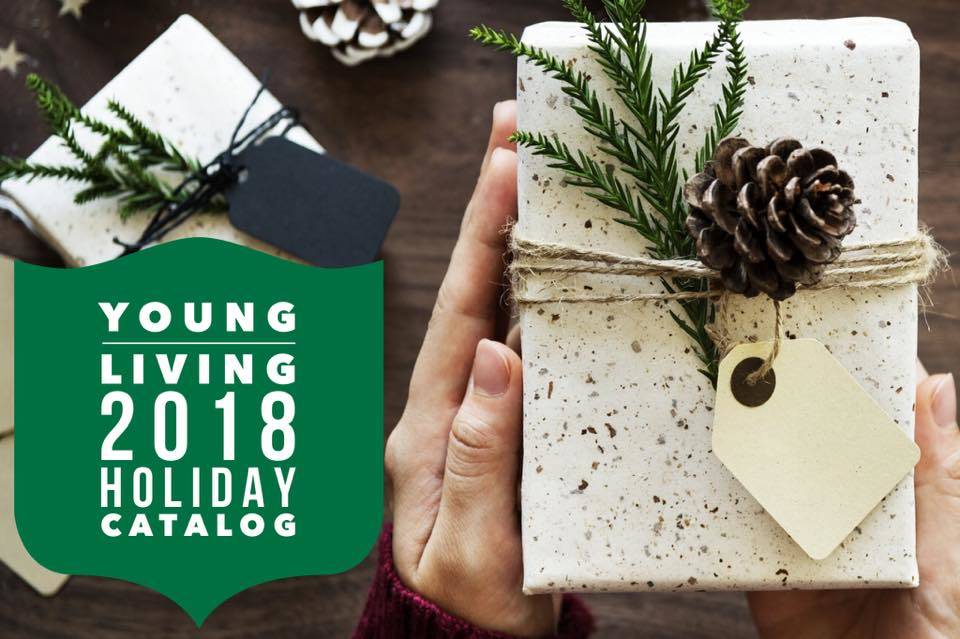 Have you flipped through the YL Holiday Catalog yet? There are several nice money saving bundles in there, and you can also add these to your monthly Essential Rewards order and save even more! Remember with ER, you get 10%-25% cash points back on your order! Link to the e-catalog here:
https://tinyurl.com/yababk9k
Gratitude in a Bottle!
This mix of oils was blended for the purpose of reminding us to feel grateful for all we have in life. Use it every day this month to create a positive attitude of gratitude. When you are grateful for the things you have, your entire attitude changes, and the way you approach your work or the people around you become more effective and loving. Just a little reminder in this season of Thanksgiving.
Fall Diffuser Blends!
Finally, to celebrate the season, I wanted to share a few diffuser blends that will have you smiling all month long.
Fresh Apple Pie
3 drops Cinnamon Bark
2 drops Clove
1 drop Nutmeg
1 drop Ginger
Walk in the Woods
4 drops Northern Lights Black Spruce
2 drops Patchouli
2 drops Clove
Pumpkin Pie
4 drops Cardamom
2 drops Orange
1 drop Cinnamon Bark
Happy Holidays
3 drops Christmas Spirit
2 drops Clove
1 drop Lemon
As always, if you need any help with anything, or if you have any questions, please let me know! I'm always here to help however I can. Break out your fall clothes, build a fire, and snuggle up to everything amazing that this season and Young Living has to offer us, and I hope you have a wonderful month!
Bee Oiled!
-- Holly S.