Mar 29, 2018 08:18 AM Central
Are you a hard core bulk buyer/Costco coupon clipper/family pack fan?
I've got a couple of deals to share with you from Young Living that start at 10am today (Eastern Time, 8am Mountain Time) and last til the last minutes of March.
Bundle #1 The Hop to the Drop Bundle: Dew Drop diffuser + 5ml Peppermint + 5ml Tangerine for 15% off!!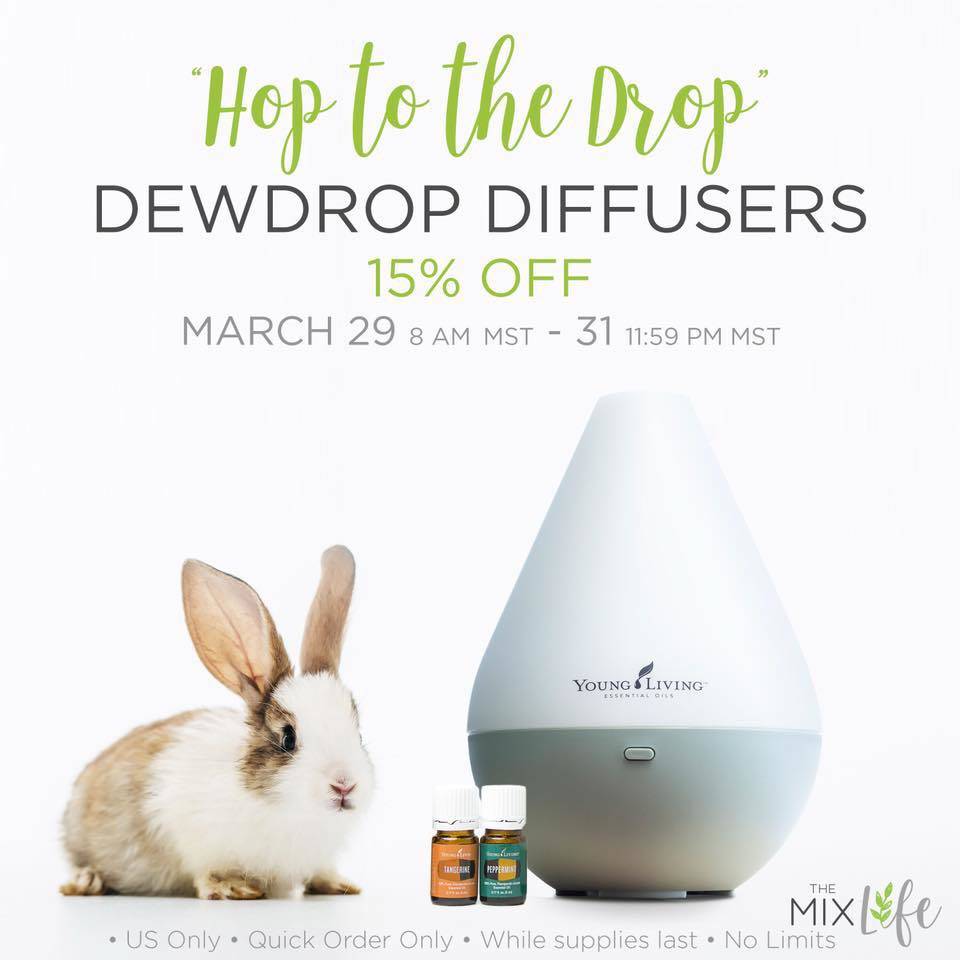 Y'all this is the cutest diffuser in the YL line up! If you are looking for a 2nd diffuser for a kid's room or an office, this is the one I would recommend because it's durable, travels well, and fits in tight spaces (such as a desk or corner of the room). My DD has survived countless accidental knock overs and trips to and from the classroom and boy, it's still going strong! You get
Peppermint and Tangerine, two of the top oils for motivation, emotional support #happyhappyjoyjoy and pretty much a positive awakening to spring and warmer weather!
Total for the bundle: $54.19 (When you subtract the wholesale price of the two oils, you are getting this high end diffuser for $36.69, and it has a warranty as a guarantee of quality!
Bundle #2 Spring Seasonal Support Bundle for *new* oilers: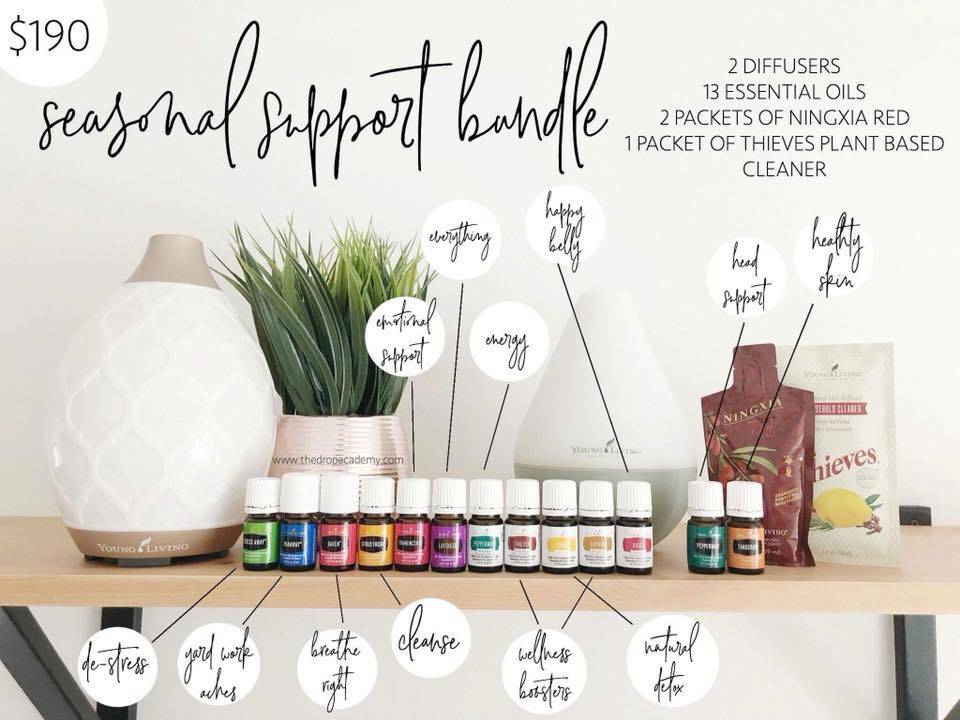 Add the Dew Drop diffuser + the 2 bonus oils to a Premium Starter Kit and you have 2 diffusers + 13 oils for $190!! This is a treat especially for people who have been wanting to jump into oiling but want a budget friendly bundle. When you get yourself a Young Living Premium Starter Kit and add on the Dew Drop diffuser 15% off special, I'll give you
$25 cash back
from me to feather your nest.
Let's get you started and perk up your spring with a positive outlook on life! :)
To get either of the bundle deals, shoot me a message at beeoiledcollective@gmail.com and I'll tell you how to hop on it!
Best wishes for a beautiful Easter for your family!