Nov 5, 2018 03:50 PM Central
Hello oilers!


With this rainy Monday, I hope you are diffusing something warm and cheerful like Citrus Fresh + Thieves and filling your home with happy as the season changes. Even with the Santa hats and Christmas greenery appearing in stores, we still have this season of gratitude and thankfulness as we prepare for family gatherings later in the month. Diffusing oils can support your emotions, stress levels, and even motivate you to get all those important things done on your list during this busy time of year. Have you tried the Christmas Spirit oil blend yet? It's an inexpensive blend of orange, spruce, and cinnamon and is everyone's favorite to drop in the diffuser during "sweater weather."
Essential Oils Q & A class tonight, Monday November 5th!

I'll be at Warrenton Panera at 6:45pm tonight sharing about oils with my oily sister Marlene Gardner, who is a middle school nurse. Come and ask all your questions and if you're new to oils, I'd love to give you one of my favorite mini-reference guides for you to read more at home. You can RSVP on the Facebook Event page here:
https://www.facebook.com/events/804306229900787/
Want to earn some extra holiday shopping cash or earn some free Young Living products for yourself or to give as gifts? Ask me about hosting an essential oils bingo night for you and your friends!
November Promos!
Did you know that in November, Young Living offers some of the best values of the year on their products? Right now if you max out the promos, you can score $367 retail value in FREE products, and if you already earn ER points on your monthly order, you can do the math and see that YL is overwhelmingly paying you back most of what you spend on this order! Later this month, I'll be sure to alert you about Young Living's Black Friday weekend deals, which are always outstanding!
For the November promos, it's not my usual to start off talking about the 400pv level, but this month it's unique. At the 400pv promo level, not only do you get all the other promos, but this month you also get an exclusive blend only available for these promos that is valued at over $170 retail for that one bottle! It's a blend called Higher Unity (contains Sacred Sandalwood, Lime, Sacred Frankincense, Spearmint, Northern Lights Black Spruce, Lemon, Jasmine, and Rose) created for the purpose of keeping the peace in gatherings of people (think holiday family gatherings, election month, and brainstorming work sessions on the job). It has a floral, sweet, and uplifting aroma, with some woodsy notes. I ordered mine on the first of the month and can't wait until it arrives! It's the cherry on top of my order this month. Follow along in the Bee Oiled Collective Oily Classroom as I teach you how to use all of those free promo oils over the next few days.
Young Living Holiday Catalog!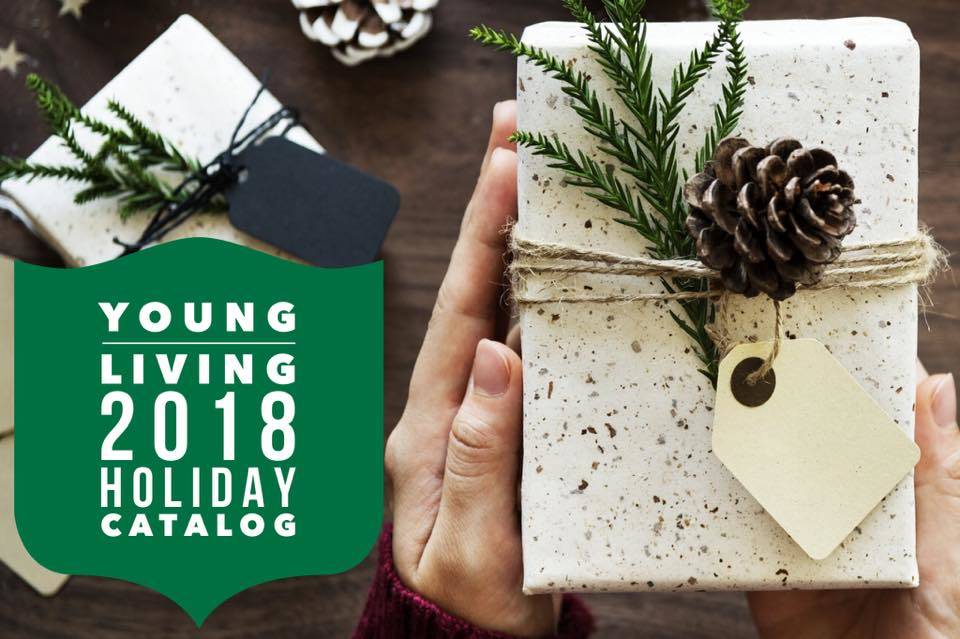 Have you flipped through the YL Holiday Catalog yet? There are several nice money saving bundles in there, and you can also add these to your monthly Essential Rewards order and save even more! Remember with ER, you get 10%-25% cash points back on your order! Link to the e-catalog here:
https://tinyurl.com/yababk9k
Gratitude in a Bottle!
This mix of oils was blended for the purpose of reminding us to feel grateful for all we have in life. Use it every day this month to create a positive attitude of gratitude. When you are grateful for the things you have, your entire attitude changes, and the way you approach your work or the people around you become more effective and loving. Just a little reminder in this season of Thanksgiving.
Fall Diffuser Blends!
Finally, to celebrate the season, I wanted to share a few diffuser blends that will have you smiling all month long.
Fresh Apple Pie
3 drops Cinnamon Bark
2 drops Clove
1 drop Nutmeg
1 drop Ginger
Walk in the Woods
4 drops Northern Lights Black Spruce
2 drops Patchouli
2 drops Clove
Pumpkin Pie
4 drops Cardamom
2 drops Orange
1 drop Cinnamon Bark
Happy Holidays
3 drops Christmas Spirit
2 drops Clove
1 drop Lemon
As always, if you need any help with anything, or if you have any questions, please let me know! I'm always here to help however I can. Break out your fall clothes, build a fire, and snuggle up to everything amazing that this season and Young Living has to offer us, and I hope you have a wonderful month!
Bee Oiled!
-- Holly S.
Oct 7, 2018 10:03 PM Central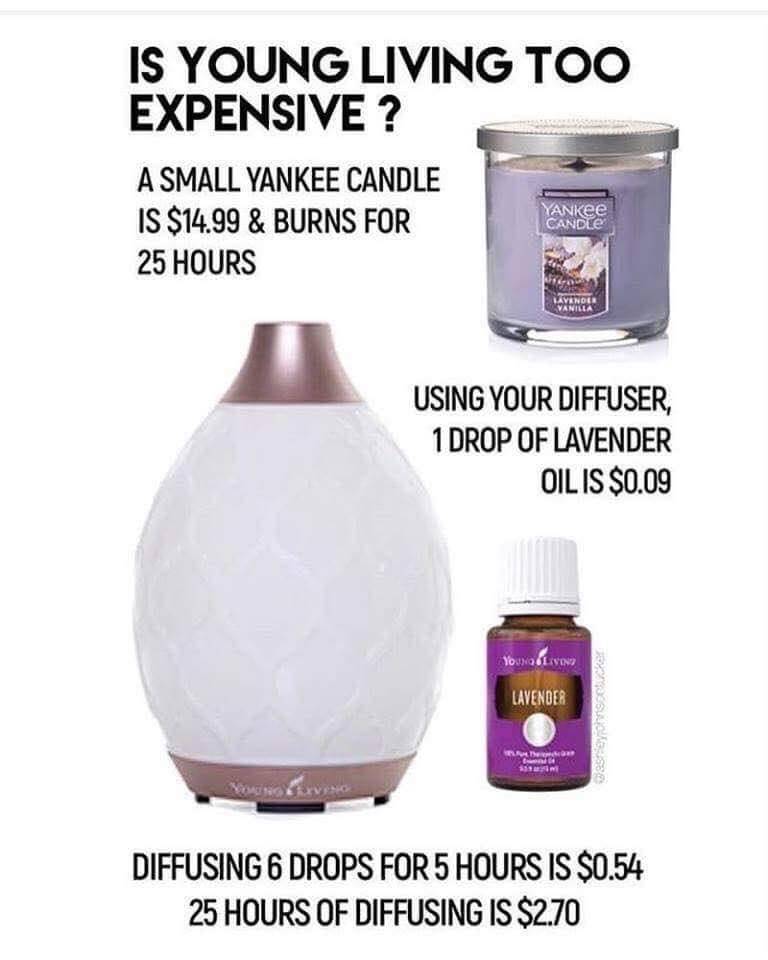 Hello Oilers!
As I'm typing this the leaves on my backyard hickory trees are starting to turn yellow and give a hint of the crisp, cool, weather to come! One of my boys still loves to rake up a gigantic pile of leaves and see how fast he can run, jump, and bury himself in them. We are already getting firewood ready for our fall backyard bonfires and I can't wait until it's cool enough for us to enjoy an evening around the campfire since we now have two guitar pickers in our family.
The back and forth of fall seasonal changes (what's with this 80 degree weather?) is a reminder to me to stay on top of our wellness measures. I like to make both elderberry syrup and fire cider to keep in my fridge, and as a matter of course I make sure that I have specific oils on hand to use when we need them.
Here are my

fall oil preps

that I recommend for most people:
Thieves diluted along your spine (there's now a new Thieves roll-on bottle that's all diluted/prepped for you)
RC, Raven, or Breathe Again roll-on on your chest and opposite of your chest area on your back)
Frankincense anywhere and everywhere (my preference is Sacred Frankincense, helps me focus, too)
Hot honey tea with local Honey, 1 drop Thieves, Lemon, or Peppermint Vitality
InnerDefense (not to take daily, but keep it close to use at the FIRST sign of any scratchy throat)
Life 9 Probiotic & MightyPro Pre/Probiotic for the kids--a MUST for everyone #GutHealthEqualsImmuneHealth
Thieves Cough Drops (I keep these in my purse to share, too)
Daily 1oz Ningxia Red shot for each member of the family (we are OUT so I am ordering more this month)
October Promos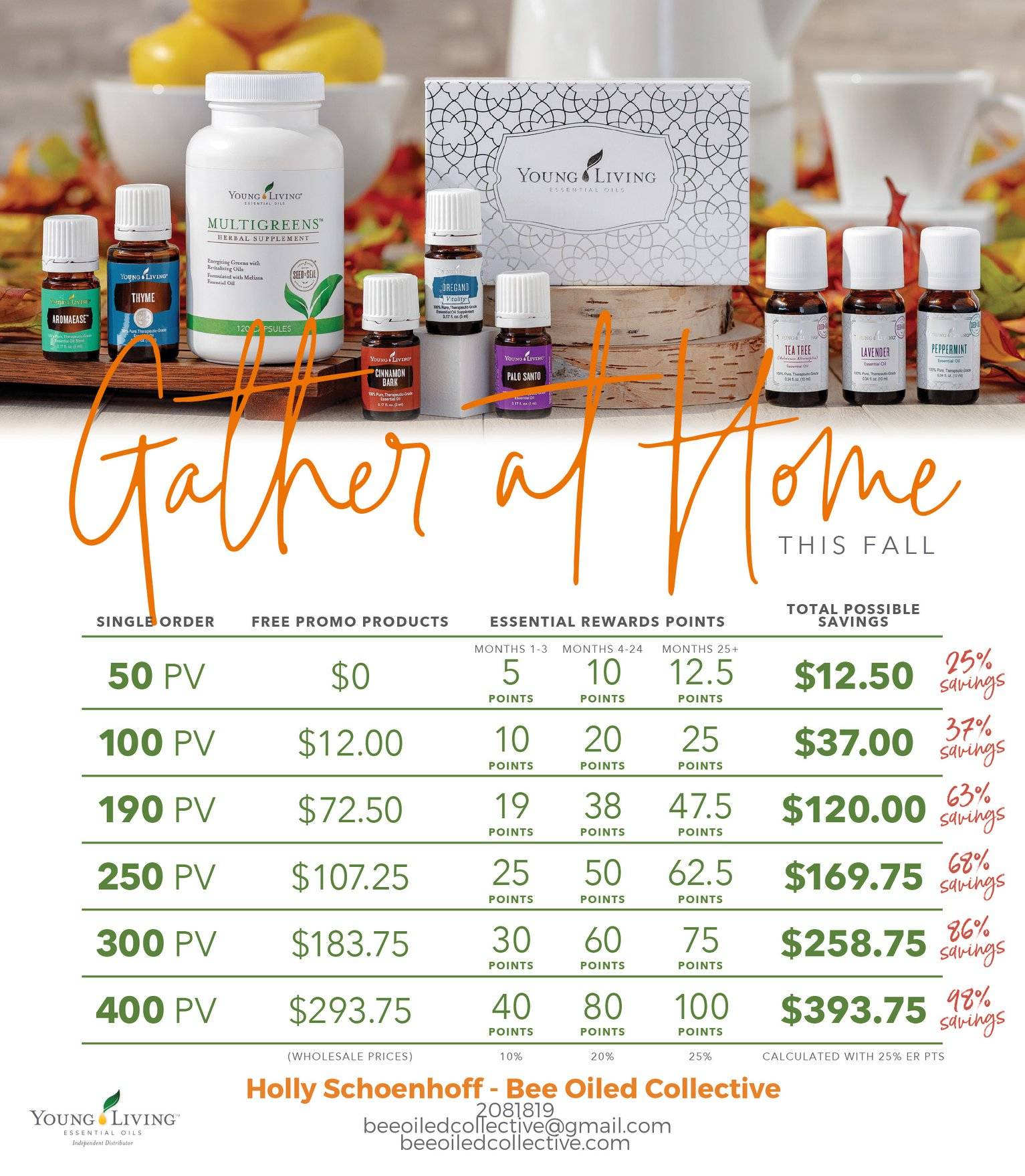 Insider's tip on YL promos for the last 3 months of the year: the $ value of the promos almost matches what you spend so it's like getting what you spent back in your pocket in the form of free products and Essential Rewards cash points! We have a rare 400 PV Tier promo that's giving you back $382.52 in retail value when you order 400pv!

Oregano Vitality (5 ml): This oil is a powerhouse for your wellness cabinet - supports the immune system, respiratory system, digestive system and even does wonders for the liver. Any cooks in the kitchen? add this vitality oil to your pasta sauce or salads - it is quite strong so a little goes a long way. (Exclusive to Essential Rewards.)

AromaEase (5ml): Think of this one as an alternative to DiGize, pretty much does the same job with a different aroma: minty and calming. Diffuse with Orange as a refreshing combo. Apply topically over the tummy for any tummy discomforts. This blend has lots of great oils for the digestive system such as peppermint (vitality) and Ginger (vitality). If you're traveling over the next few months, you're going to want to with have this at the ready...and if you indulge in a lil' too much Halloween treats.

Cinnamon Bark (5ml): Fall diffuser blends right here with this one! No scented candles needed for fall when you have your diffuser and some oils. Here are some fall diffuser blend ideas with Cinnamon Bark: FALL HARVEST - 1 drop Clove (free from September promos), 3 drops Cinnamon Bark and 4 drops Tangerine. SNICKERDOODLE: 5 drops Stressaway, 3 drops Cinnamon Bark. PUMPKIN PIE: 5 drops Cinnamon bark, 1 drop Clove, 1 drop Nutmeg. Also a Vitality oil, this oil supports the circulatory system, cardiovascular system, and digestive system. I know it's too good to be true that something can be part of smelling like a cookie and good for your digestion but it's real, friends - and heck - free!

Thyme (15 ml): This is a powerful oil to have on hand for to support the body during the winter season
#googleit
. If you are an oiler, you need to learn how to use this one, as well as that Oregano, in a safe and effective way. Also, as a vitality oil, this oil supports the cardiovascular system, and is great oil for brain health.

Palo Santo (5ml): This little bottle of goodness does so many things! It comes from the same botanical family as Frankincense so you know all the reasons why you love frank? You will love Palo Santo for that as well (it's a grounding oil). Anyone do the Letting Go Protocol? Palo Santo is a great oil to diffuser before you do the protocol. Palo Santo means "sacred wood" and the tree it is harvested from actually has to lay dead on the forest floor for years before the right % of plant chemicals that we want in the oil are available to release in distillation. You could say that this tree dies to nourish other trees and plants in the forest.
#lookitup
It really is an interesting creation of the Lord! Try diffusing it with Pine, Lemon, and a Northern Lights Black Spruce.
MultiGreens: So awesome that this is free this month! Get ready for a mini education:MultiGreens is a chlorophyll formula supplement that was created to boost vitality by working with glandular, nervous, and circulatory systems. MultiGreens is made with spirulina, alfalfa sprouts, barley grass, bee pollen, eleuthero, Pacific Kelp, and our essential oils. Y'all eating that stuff daily? Didn't think so.....It is a natural, sustainable energy source with bioactive sea vegetables that increase vitality, nutrient dense bee pollen, essential oils to increase assimilation, and an excellant source of chlorine which is critical for energy production. Bee pollen is loaded with tons of vitamins and minerals including potassium, calcium, magnesium, zinc, manganese, copper, and B vitamins. And that ELeuthero Root....amazing stuff - it boosts energy and reduces stress! (Double win!) It also strengthens lymphocyte function which strengthens the immune system. But what about those hormones and that thyroid which balance is crucial for maintaining good energy levels? Pacific Kelp is in there for just that! Pacific kelp supports thyroid function and helps to keep our hormones balanced and in check! And our oils....infused with Rosemary (supports our endocrine system), Lemon (immune support), Lemongrass (supports the Digestive system), and Melissa (energizes the body and fights against natural occurring inflammation)....and check out the price point on Melissa...yeah...pretty sweet that we get to consume that oil in this supplement. After taking this supplement, you'll likely notice a boost in energy level! Try the Energizer Bunny trio: a shot of Ningxia Red + Multigreens + a Super B tablet!

Our Seed to Seal Story Collection: (extra Tier at 400 PV)
When you spend 400pv this month you will get this collection of 10 ml oils that includes Lavender, Peppermint, and Tea Tree, three of our most used essential oils. What I love about this collection is that it comes in a small box and could be the easily gifted to someone!! It's also a perfect "spa experience" in a box! This box plus some Epsom salts and a foot loofa and you've got yourself a little self-care essential oil infused experience for yourself or to gift.













So there you have the October line up! What are you excited to add to your collection this month?
Candles vs Diffusers: making the switch!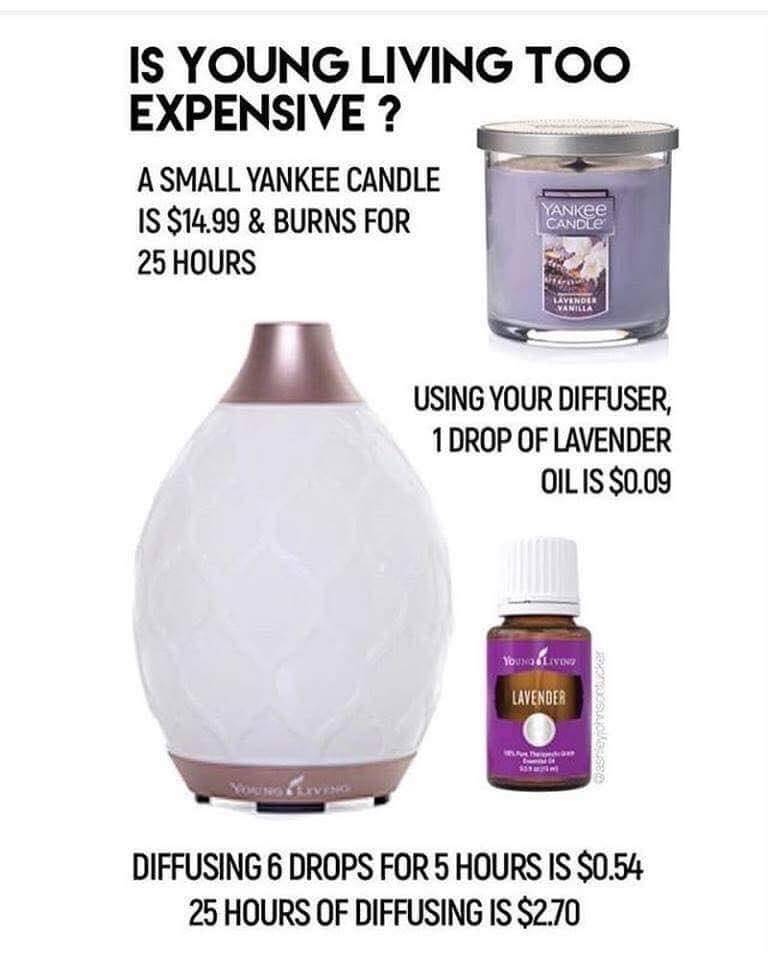 Y'all, let's talk about this! Did you know that headaches, respiratory issues, and fatigue can be traced right back to indoor air quality? The chemicals in candles, plug-ins, and air fresheners to cover up odors in our living spaces are also dumping a toxic load into our bodies as we breathe them in. If you break up with your candles and use essential oils to brighten up the environment of your home, those candles that once smelled so delicious to you will one day smell strange and artificial. If you've ever gone on a sugar fast for a time and eventually broke your fast with a Starbucks Frap (that will now taste horribly too sweet), you can get an idea of what it's like to finally break away from scenting your home with artificial fragrances. Once you switch to using an essential oils diffuser, you'll be amazed at how desensitized you really were to those toxins, and you'll understand why I bug everybody to de-candle and de-plug-in. Your health is worth it!
Motivation - the YL blend that helps an oiler get all the things done!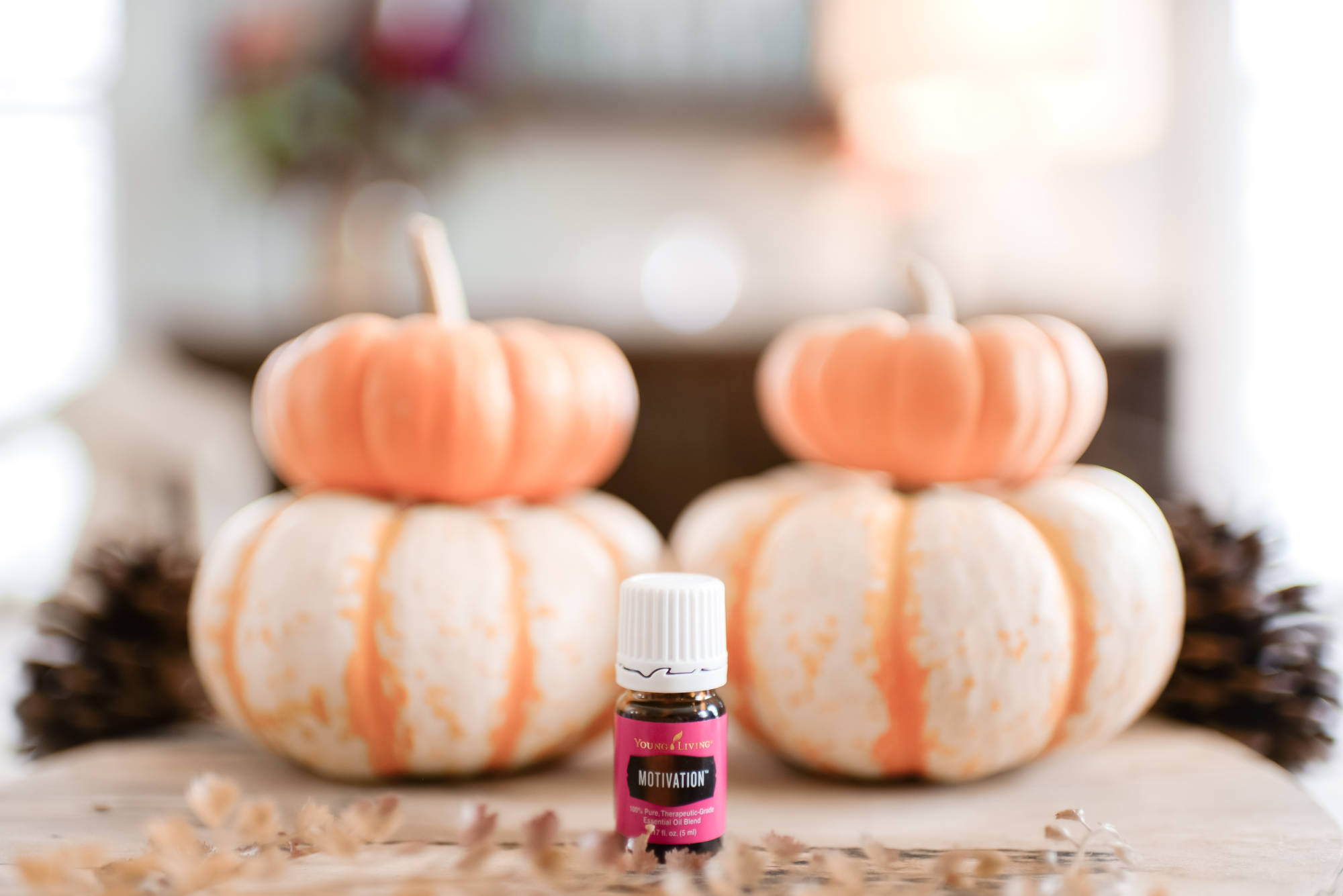 I thought y'all might like to learn about this one this month before the business of the holidays takes off. You want to have this one in your oily arsenal if you are feeling unmotivated, lazy, or a little down with the weather changes. Diffuse Motivation to turn it all around and be more productive!
#HolidayShoppingDoneEarly #FallCleaningComplete #LeavesRakedAndBagged
If you don't have the Motivation blend yet, get it in your ER order STAT!
Diffusing Motivation is also perfect for those of you who are building your Young Living businesses. This is the busiest time of year for us! Diffuse it when you need a kick in the pants to get 'er done or need to stay on task.
Announcing the Young Living Holiday Catalog!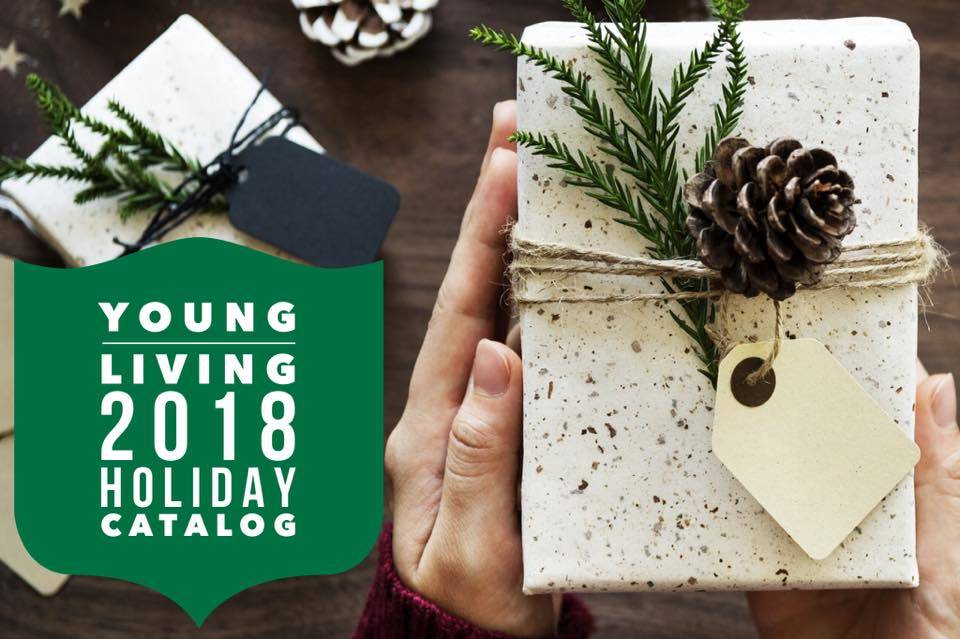 Need something oily and cute for teachers, moms, aunts, uncles, grandmas...and their dogs and cats? I really like the new Shower Steamers and did I mention the new Thieves in a roll-on bottle? Link to the catalog here:
https://tinyurl.com/ybqdjlbm
Happy October to one and all! Thank you for "bee-ing" oiled with me!

--Holly S.